Anne-Sophie Grantaine
Comments

0
107pages on
this wiki
Anne-Sophie Grantaine
is
Tamaki
's mother.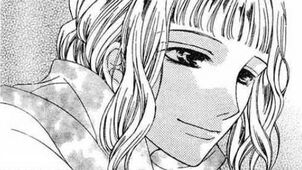 Anne-Sophie was born in France and met
Yuzuru Suoh
, Tamaki's father, in Paris while he was on a business trip. The two fell in love, and she became his mistress. When Tamaki was born, she was forbidden by Yuzuru's mother to return to Japan with Yuzuru. She raised Tamaki in France until he was fourteen, about three years before the start of the series. This was due to her family's business'
failure and debt
.
Anne-Sophie was also very sickly, falling ill on regular occasions.
At the time, Yuzuru's mother was worried that the Suoh family would be without an heir and offered Anne-Sophie money for her health in exchange for allowing Tamaki to live in Japan, never seeing his mother again. Anne-Sophie tearfully accepted, going into hiding after Tamaki's departure. No one is said to know where she is, though Yuzuru may have some idea. However, during the 2nd year school trip to France, Kyoya finds her and discovers that she is living quite healthily, thinking of her son every day
.' ''
In Chapter 77, they find out that Anne-Sophie has a disease of Systemic lupus erythematosus.'
Systemic lupus erythematosus, often abbreviated to SLE or lupus, is a chronic autoimmune connective tissue disease that can affect any part of the body. As occurs in other autoimmune diseases, the immune system attacks the body's cells and tissue, resulting in inflammation and tissue damage.