Home
Talk

0
177pages on
this wiki
Welcome to the Ouran High School Host Club Wiki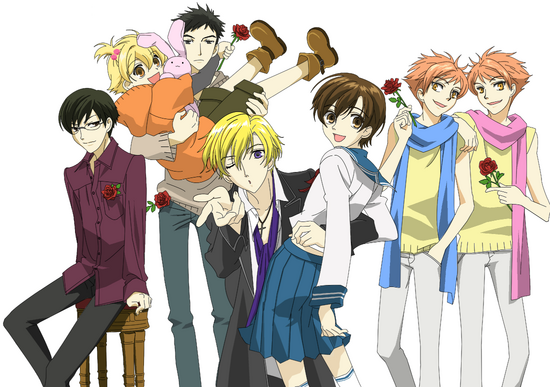 This wiki contains SPOILERS for the Ouran High School Host Club franchise.
What's it About?
Ouran Academy is an elite upper school catering to the ultra-rich. Haruhi Fujioka is a middle-class scholarship student, a rarity at the school. While searching for a quiet place to study, she stumbles upon an unused music room which turns out to be the club room for the school's Host Club — a group of idle rich boys, possessing exceptional good-looks, who entertain female clients. After accidentally knocking over a priceless Renaissance vase that's worth far more than Haruhi can possibly repay (¥8 million), she is forced to join the Host Club as an "errand boy" to work off her debt. Soon after, however, Haruhi proves to be a "natural" host (no training needed) and is promoted to full status as a Host of the Ouran Host Club. It then becomes clear that something isn't quite as it seems...
Who's Your Favorite Host?
About the Creator
Bisco Hatori
(葉鳥ビスコ Hatori Bisuko) is a Japanese manga artist. She is best known for her series, Ouran High School Host Club, which appeared in serial form in
Hakusensha's LaLa magazine
between September 2002 and November 2010. The initial chapters of the manga were
re-envisioned
in 2006 as a 26-episode
anime series
and further adapted in 2007 and 2009 into
dating sim games
. In 2011, the series re-emerged as a
dorama
with an accompanying
eiga
. The anime, manga and dorama formats have all been translated into multiple world languages.
Affiliates
If you would like to become an affiliate of Ouran High School Host Club Wiki, contact us.
Dorama Gallery
Visit us on the Dorama page.
We'll be waiting!
April's poll: Which supporting male character is your favorite?
Featured Article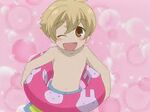 Mitsukuni "Honey" Haninozuka is considered a "boy lolita" or "loli-shota;" basically, an older boy who is attractive to girls because he is child-like and cute. Honey, himself, loves cute things and indulges in sweets of cake and candy on a near-constant basis; this, despite being smaller than average for his age and a martial arts champion. He is a perennial optimist with an innocent approach to life that makes him appear to be more like an elementary school student instead of a 3rd-year high school student, as well as the eldest of all the Hosts.

---